Oats is an alternative breakfast type that we prefer in the morning when we do not want to have a cheese, olive, egg type of breakfast which we can call a classic one. It would not be wrong to say that oats are a type of escape that both makes us feel like we are eating healthy and suits our taste. In addition, Honey Bunches of Oats is one of these breakfast cereals. Honey Bunches of Oats includes 3 types of whole grains, namely corn, whole wheat, and whole oats. Well, are our feelings misleading us? Are Honey Bunches of Oats as healthy as we contemplate?
---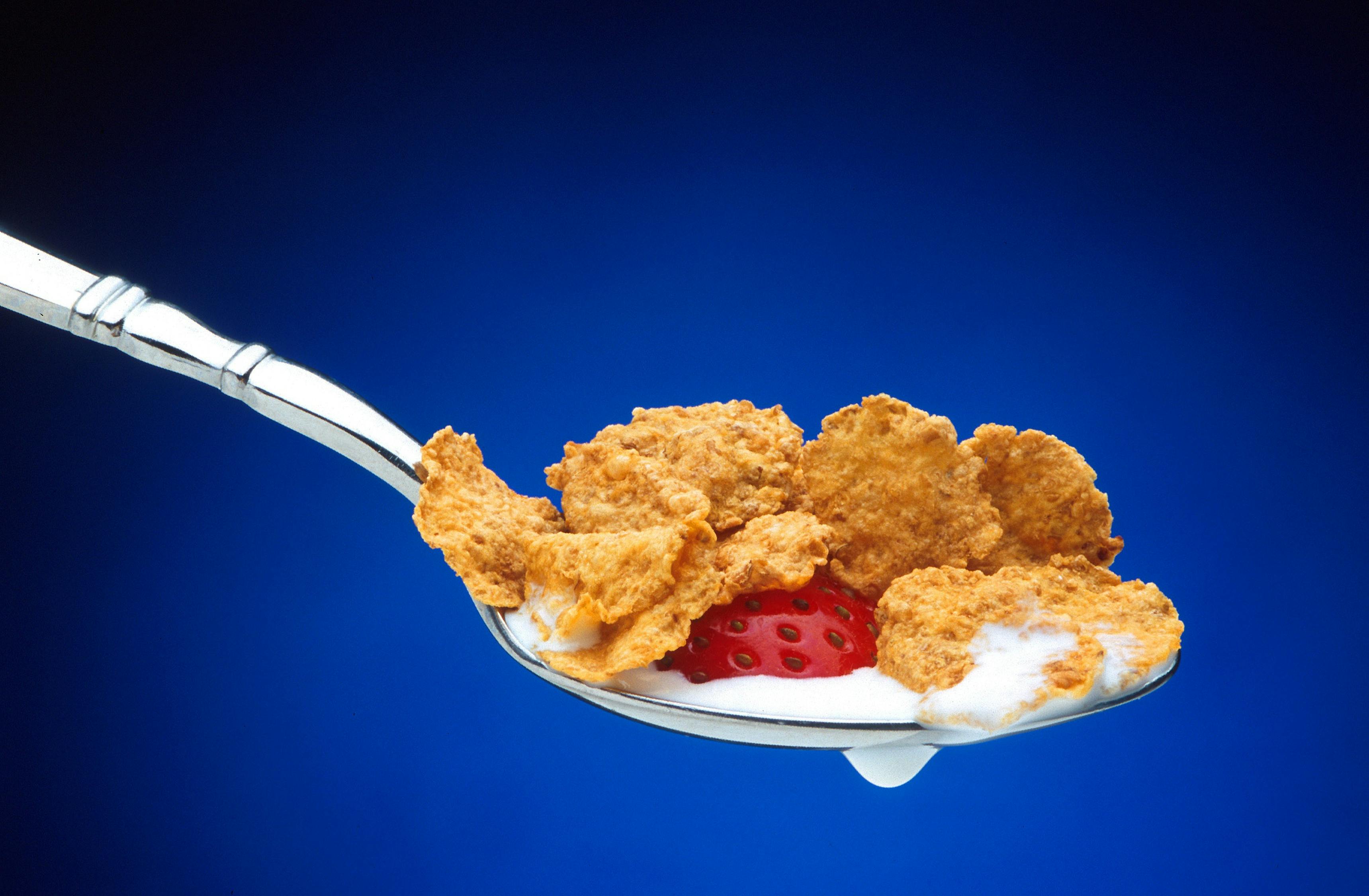 ---
Honey Bunches of Oats is not considered healthy as it is not very rich in ingredients like other breakfast cereals, and it has high sugar content. While Honey Bunches of Oats are rich in carbohydrates, they are also extremely low in other significant nutrients such as fiber, protein, and fat. In general, 30 grams serving of this flavor without milk is 120 calories. Also,  it contains;
23 grams of carbohydrates,
6 grams of sugar,
2 grams of fiber,
2 grams of protein,
2.5 grams of fat,
16% of the daily value of vitamin A,
60% of the daily value of Iron,
25% of the daily value of B1, B2, B3, B6, and B12 vitamins
50% of the daily value of Folic acid
Of course, these amounts alter depending on the amount of portion increased and whether milk is added or not. But this only increases the calorie count by around 40-60 calories and changes the rate of carbohydrates, proteins, and fats.
---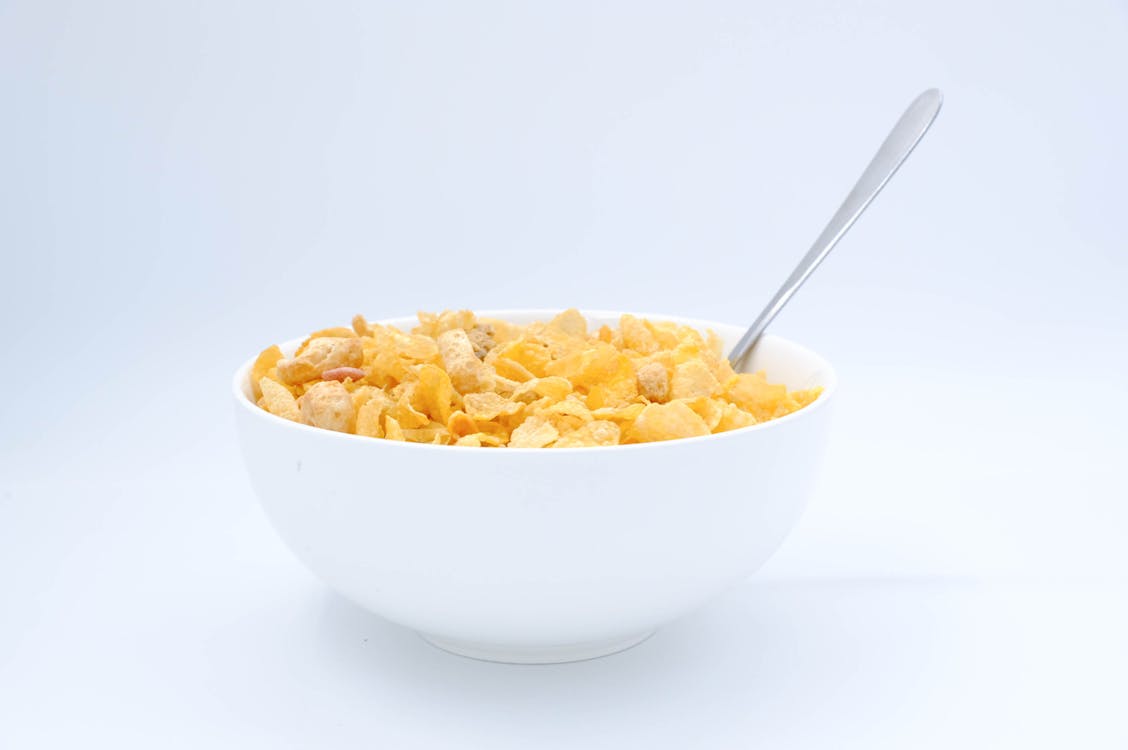 ---
Variations Of Honey Bunches Of Oats
There are 11 different flavors of Honey Bunches of Oats, and they can be listed as follows:
Honey Roasted
Almonds
Real Strawberries
Real Peaches
Cinnamon Bunches
Vanilla Bunches
Chocolate Bunches
Pecan Bunches
Raisin Medley
Apples and Cinnamon Bunches
Banana Bunches
Moreover, there is a type called "Just Bunches" which has its varieties. Such as Just Bunches Honey Roasted, Just Bunches Cinnamon, Just Bunches Caramel. Nevertheless, Just Bunches types getting rid of flakes and containing only the oat bunches.
---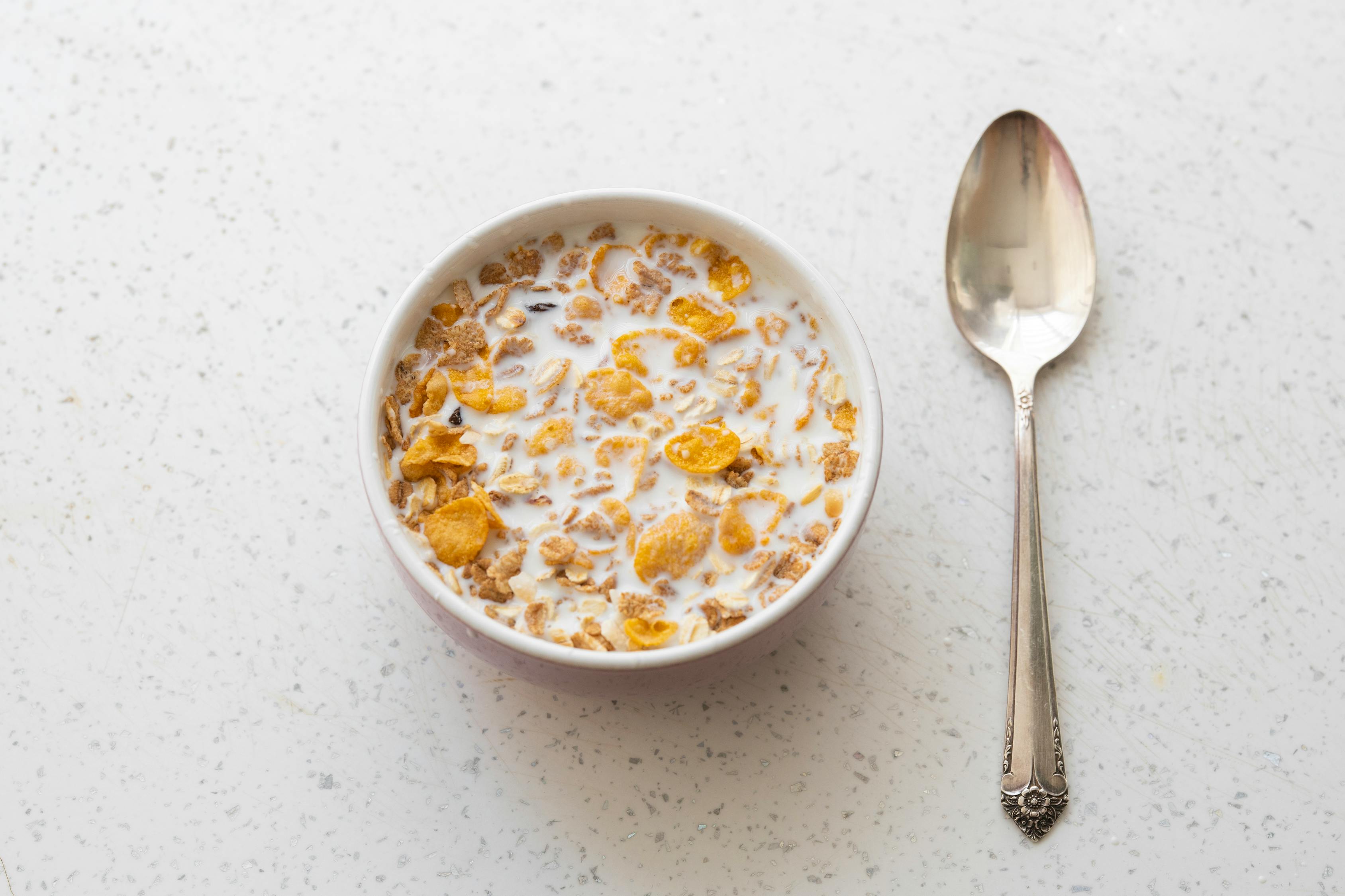 ---
The Advertising Slogans Of The Company From Past To Present
It's what's for breakfast
The magic's in the mix
Good things come in bunches (this slogan presented at launch)
That's why they call it 'The Best of the Bunch'
One spoonful is all it takes (from 2007 to 2009)
Taste the joy in every spoonful (from 2009 to the present)
---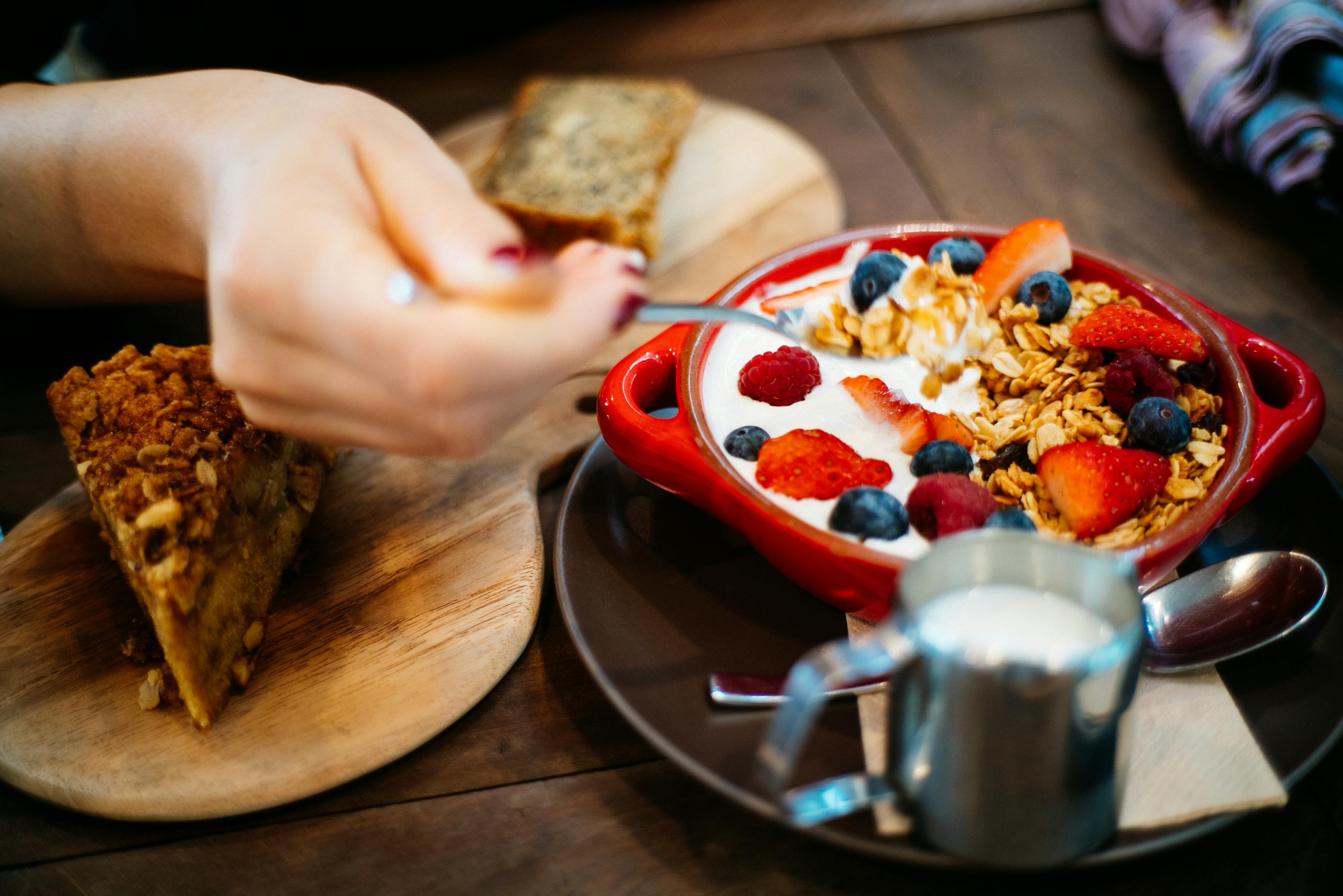 ---
Honey Bunches of Oats has both positive and negative aspects. Let's view both in turn. Let's start with the positive aspects first. As with the slogan "Taste the joy in every spoonful" embarked on by the brand since 2009, Honey Bunches of Oats are breakfast foods that children love eating for the sake of their taste. Also, it is a good way to get children to adopt the habit of having breakfast. On the other hand, some studies have associated children and adolescents' regular breakfast cereal consumption with increased milk consumption. This result indicates that the majority of young people prefer eating this type of cereal with milk. Thus, young people and children get more calcium and vitamin B2. Honey Bunches of Oats has negative aspects as well as positive aspects, and most of them are about nutritional value. For instance, some of the ingredients of the cereal are corn, whole grain wheat, sugar, whole grain rolled oats, brown sugar, cane sugar, canola oil, rice flour, wheat flour, malted barley flour, salt, rice, whey from milk, honey, malted corn and barley syrup, maple syrup. In other words, even though Honey Bunches of Oats has healthy components such as whole grains, it contains too much sugar and additives to be considered healthy. Therefore, it does not offer us a balanced and sufficient breakfast.
---
---
Another reason why the Honey Bunches of Oats can be considered unhealthy is the high sugar it contains and the low fiber and protein. Sugar is an ingredient found in almost all breakfast cereals that are packaged. However, if we assume that the customer profile of such breakfast cereals is usually children, this means that children have eaten high-sugar foods from an early age. This causes children's eating habits to shift to sweet tastes, and disorders such as diabetes, heart disease, and weight gain, combined with excessive sugar and refined carbohydrate intake, occur at an early age.
Furthermore, the Honey Bunches of Oats contain whole grains, creating the impression that these are healthy and high in fiber. But the situation is the opposite. Despite the 3 full grains it contains, the fiber ratio is quite low. Since fiber and protein are digested more slowly in the body, it makes us feel fuller. They also help us balance our body weight. If a product has 3 grams of fiber per portion, it is a good source of fiber, and if a product has 5 grams of fiber per serving, it is a high source of fiber. In this context, if a product has a low ratio of fiber and protein, as in the Honey Bunches of Oats, then this leads to a decrease in our sense of satiety and an increase in metabolic diseases.
---
---
What Happens If You Eat Oats Every Day?
Eating oats for breakfast has numerous benefits for our bodies. However, here is the point of we should be careful about that nutritional value and whether it contains sugar or not. For this reason, eating plain oats rather than sugary varieties will be a better choice. Also, to make oats more delicious, you can add alternatives such as fruit, yogurt, cinnamon, or nuts. Let's see what will happen to our bodies if we eat oats every day. There are 8 advantages;
You will have better and healthier skin
Oatmeal is a good alternative to treating inflammatory conditions such as eczema or irritation, while at the same time making your healthy skin more beautiful and sparkling. Each mineral contained in oats provides a separate benefit to our body. For example, zinc helps to clean the skin and remove toxins and other harmful components. On the other hand, it has a rejuvenating effect as it narrows the pores. The iron it contains nourishes the moisture in the skin cells. In addition, magnesium normalizes blood circulation and therefore regenerates skin cells. Manganese is very effective in supporting the rapid healing of the skin in cases such as wounds, bruises, burns, inflammation, or swelling that occur in our body. And lastly, thanks to copper and magnesium, oat strengthens the hair follicles and makes them look brighter.
Increases the amount of protein in the muscles
One serving of oatmeal meets 15 percent of the recommended daily amount of protein for our body. We take vitamin E, which novelizes muscle fibers faster.
Very rich in antioxidants
A high level of antioxidants means purging the body of toxins. Oats help us with this.
Allows us to be energetic
Because of its rich carbohydrate content, it gives the body energy. Eating dry oats creates a feeling of satiety, and there is no need for other foods. Therefore, consuming oats in the morning helps us stay full and energetic during the day.
Helps in terms of weight loss
Because oatmeal contains slow carbohydrates, it regulates appetite, improves metabolism, and accelerates weight loss, as it prevents excess calorie intake. It not only speeds up our metabolism but also prevents the accumulation of fat in the body. Choosing to consume nonfat milk, soy milk, orange juice or nuts provides a healthy diet, as well as weight loss.
Helps to lower cholesterol
Oats contain beta-gluten. Beta-gluten is also effective in lowering cholesterol. In other words, the soluble fibers that oats have stabilized cholesterol levels by accelerating the absorption. It also reduces vascular blockage and the risk of stroke-stroke by cleaning the fat residues found in the walls of the vessels.
Reduces the risk of cardiovascular diseases
There are healthy fats in oats. These fats are useful for heart cells and the circulatory system. The contained antioxidants reduce the likelihood of damaging the walls of blood vessels with free radicals.
Useful for the digestive system
Consuming 25 to 35 grams of fiber per day is ideal. The fibers in oatmeal make the intestines work properly, and consuming it at noon or evening reduces gallbladder acids. So, the intestinal passage becomes easier and we feel comfortable. It also prevents constipation.
---
---
How Should We Make Oats To Lose Weight?
Oats are a food that is entirely up to our imagination, and we can enrich ourselves. Furthermore, this affects the benefits they provide, as well. We can decorate it with a variety of sweet fruits when we eat it just for flavor. But if we're choosing oats to lose weight, then we have to be careful about the foods we add to them. There are some tricks for this;
If you want to lose weight, the most significant point to pay attention to is the amount of sugar, of course, as mentioned above. Packaged and flavored oats always have high sugar and low nutritional values. Therefore, whether your goal is to lose weight or eat healthily, always use your preference for simple oats that have no additional flavor added. Flavored oats are worse both in terms of health and calorie. We can say that it has approximately 70 more calories in a cup.
---
---
Another trick is to make a snack out of oats. Adding dried nuts and fruits such as nuts, peanuts, walnuts, cashew nuts, dates, grapes to oats for making healthy snacks at home instead of buying snacks that are packaged externally and contain protective foods will help you both lose weight and eat healthily. For those who don't like to eat oats, there is also away. This is oat milk. Oat grains have high levels of calcium. It is both plant-based protein and low in calories, but at the same time high in sugar. So it would be useful to keep consumption limited.
---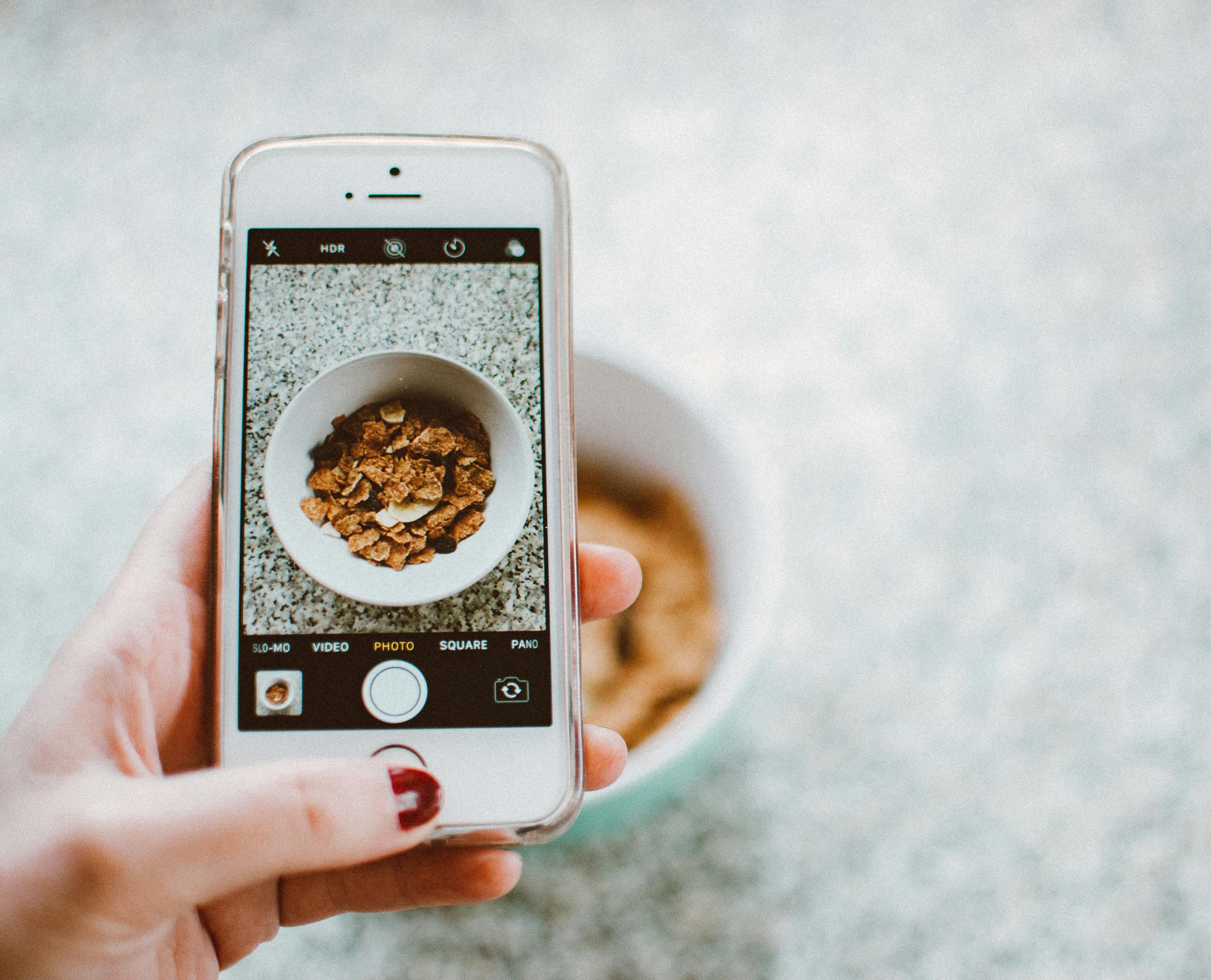 ---
It is wrong to add extra sauce to oats. These additional sauces offer little nutritional value, and more sugar, as well. Like honey or maple syrup. Instead of such syrups, fresh fruits such as bananas, apples, strawberries can be added, but the addition of a limited amount can prevent weight gain. In addition, don't add peanut butter to your oats because peanut butter is a very calorie food. 2 tablespoons of peanut butter contains approximately 188 calories, 16.12 fat, 6.26 grams of carbohydrates, and 8.03 grams of protein. Instead of this, you can add almond milk, cardamom, cinnamon, and banana puree for a delicious and healthy taste. Also, while preparing oats using half a quantity of milk, and half a quantity of water or just using water helps in terms of weight loss. According to research, the proteins we consume next to fiber are very important in terms of weight loss. For this reason, consuming fiber alone is not sufficient and balanced. Even though everything, paying attention to the number of nutrients that we will add, even if it is healthy, is another significant and must-emphasized point.
Different recipes are also available for people whose goal is not to lose weight and who, despite not liking oats, wants to eat oats for eating healthy. For instance, they can make oatmeal pancakes or prepare and consume oatmeal smoothies.
---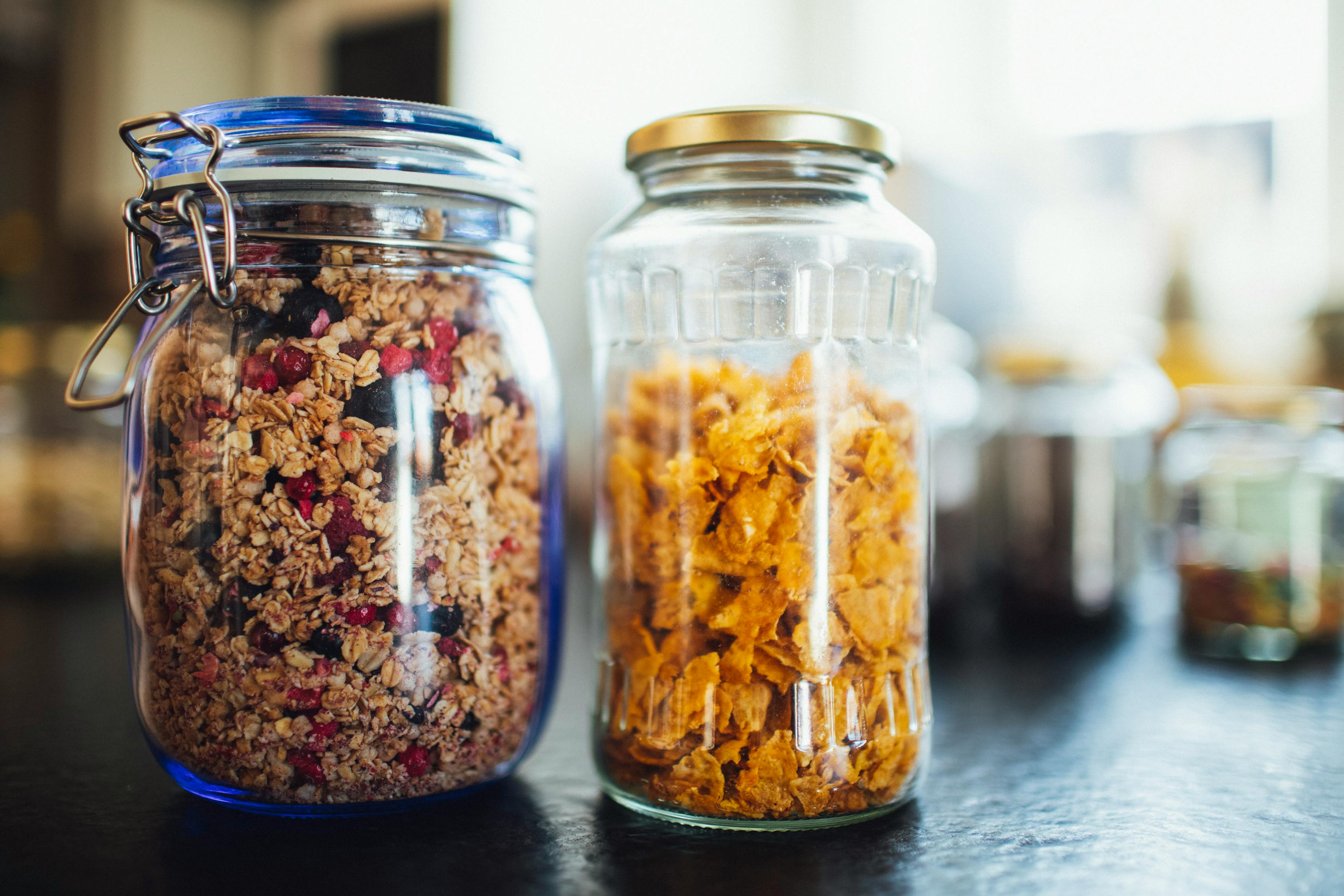 ---
So
As a result, oats are a fast and easy-to-prepare breakfast preferred by people of all ages. However, it is in our hands to consume oats in a healthy or unhealthy way. When we replace flavored oats with plain oats, we do ourselves a favor both in terms of weight loss and in terms of healthy eating. For this reason, flavored products such as the Honey Bunches of Oats offer us a low food source as well as an excessive sugar intake. So it would not be wrong to say that they are not healthy. Apart from all this, oats are a food that is completely up to our imagination. We can decorate as we want, add and remove the product as we desire, as much as we want. In short, we can adjust the number of calories and nutrients we receive in our bodies. Or instead of making a bowl of oats, we can put it in pancakes and smoothies. As long as we pay attention to their quantity and consumption range, we have nourishment to get from each food.
The Honey Bunches Of Oats That You Can Buy Online
---
Honey Bunches of Oats with Crunchy Honey Roasted Cereal – VALUE SIZE 28 oz. (Pack of 2)
---
---
Honey Bunches of Oats with Almonds, 14.5-Ounce Boxes (Pack of 4)
---
---
Honey Bunches of Oats with Real Strawberries, 13-Ounce Boxes (Pack of 4)
---
---
NEW! Honey Bunches of Oats Pecan & Maple Brown Sugar 14.5 oz
---